In October 1992 we travelled to the United States to do the highly recommended 'Around The Grand Canyon biktetrip'. We started cycling in St. George (north of Las Vegas) and ended our 1700 km trip in Flagstaff Arizona. On these pages you'll find all the information to get you started.
Maps; getting around
Free maps of Arizona and Utah are available at almost any gas-station or motel. These maps do not offer a lot of detail nut if you want to follow the paved roads these will be sufficient. Rand McNally also has the unsponsored version of these maps.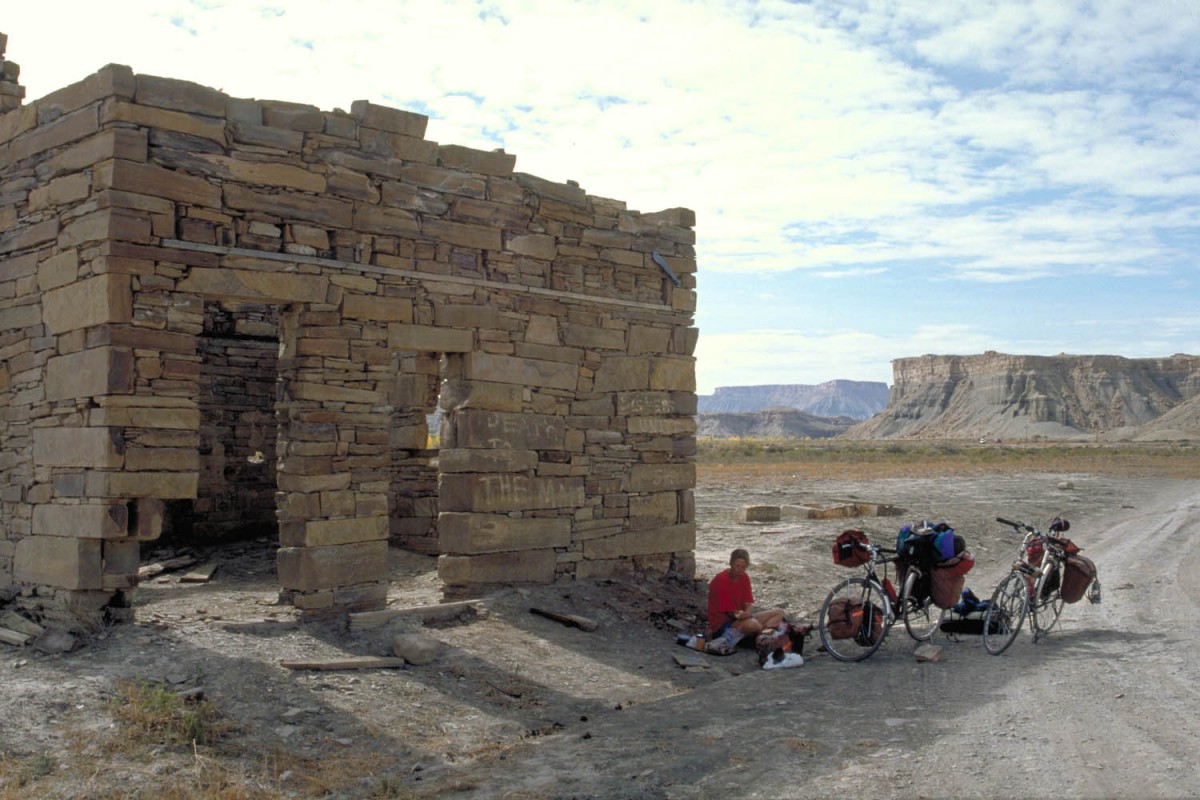 We also bought locally " the Recreational map of Arizona " (scale 1 inch = 12.5 miles) by GTR Mapping. This map offers much more detail than the previous ones also has a colour shaded topography with elevations. Another excellent map is the " Guide to Indian Country " by the Automobile Club of Southern California, which covers Indian territory in Arizona, New Mexico, Utah and Colorado.
These last two maps can be purchased at souvenir shops, bookshops and tourist information centers.
Books
We did not use any specific travel guide. About most of the features along our route abundant information is available from tourist information and national park visitors centers. As a preparation we used two older books by Dennis Coello, titled 'Bicycle touring in Utah' and 'Bicycle touring in Arizona'. These publications describe several tours in these states and were published around 1988. As long as you don't rely on information about shops etc. a lot of the info is still applicable today. Both titles are available from Northland Press, Flagstaff AZ.
Roads and Traffic
All main roads are in a good condition and traffic is light. Even better most roads have a shoulder (small strip on both sides separated by a painted line) that can be used as a bicycle-lane. The people of Arizona and Utah seem to be relaxed car drivers making wide turns around cyclists when passing.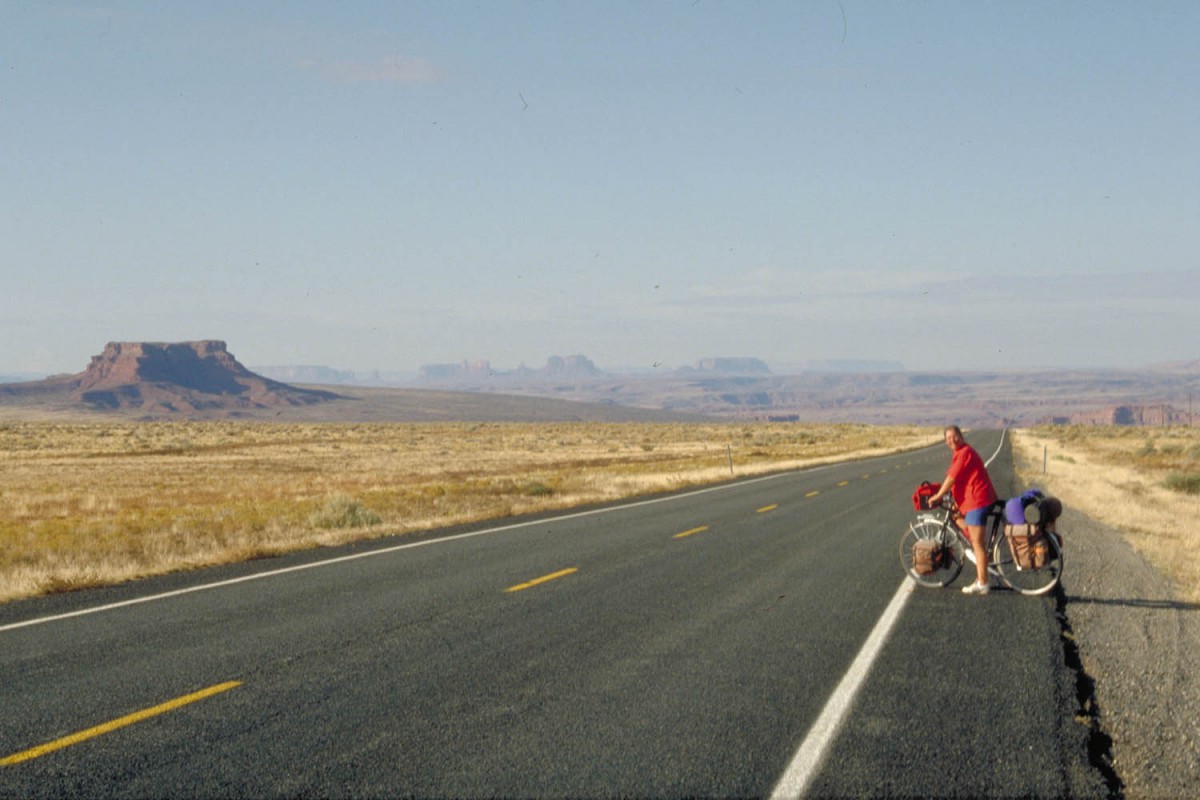 Wide roads, no traffic just before Monument Valley
Even on the Interstate traffic is fairly relaxed. You may encounter 'No cyclists-signs' on Interstates but often there is no other possibility. We even did see some signs along Interstates warning cyclists to stay on the shoulder.
Traffic is on the right hand side of the road.
Your bicycle – preparation – spare parts
When cycling in this part of the United States no not expect a bike shop around every corner. Good bike shops can be expected at bigger places like Las Vegas, Moab and Flagstaff. Bring your own toolkit to do minor repairs.
Food and drinks
Large supermarkets are available in almost every town we passed. Buying fresh food (vegetables, bread etc.) is no problem. General stores are available in smaller towns. Water is safe to drink from the tap.
Climate
We made our trip in October and November. As you can see on the newspaper-cuts below temperatures dropped strongly during this period of about 5 weeks. If you're going in the same period bring some cold weather gear. The main advantage of this time of year is that the number of visitors to the popular National Parks has already dropped dramatically.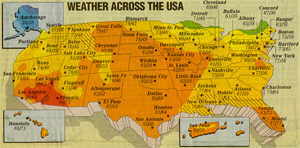 Weather chart October 4 (from: USA Today)

Weather chart November 8 (from: USA Today)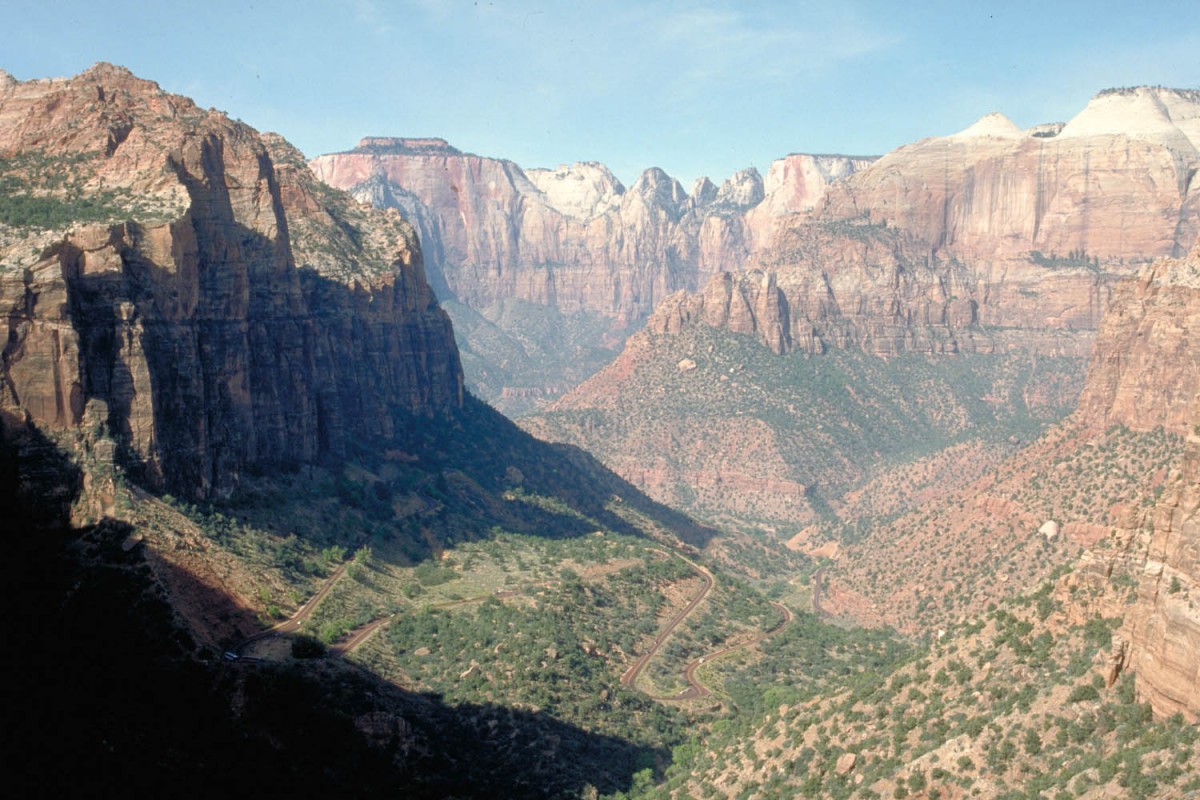 Zion National Park
Where to stay
Motels
Motels are available in all larger towns we passed through.
Camping
Every town and all national parks will have excellent camping facilities, including flushing toilets and hot showers. Traveling by bicycle it;s recommended that you carry a tent. Distances between larger towns with motel accommodation may be to large.
Other ways of getting around
Of course cycling is the best way to get around, but Arizona and Utah are large states so you may want to consider one or more of these alternatives we tried ourselves: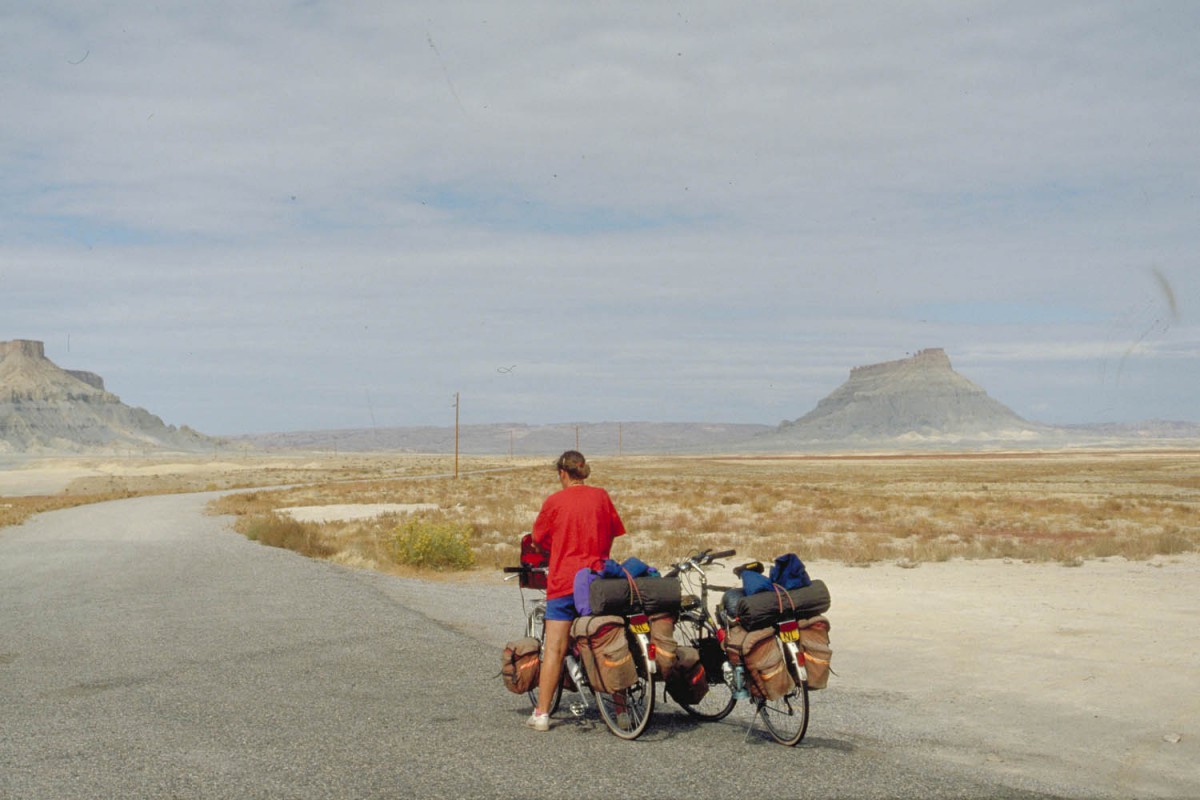 Bus
For longer distances busses (Greyhound) are a good option. The problem is that these buses have limited cargo-space. We traveled from Las Vegas to St. George and our bikes could not be taken on the same bus. They came a few hours later with the next bus.
Rental car
To travel from Flagstaff back to Las Vegas we rented a small car from Budget. Apart from the extra fee for a one way rental this was nut much more expensive than Traveling by bus.