In October and November 2009 we cycled in Oman. The trip took four weeks to complete. The total distance cycled was around 1200 kms.
We started and ended our trip in Muscat. First following the coast to Sur, travelling south and then west again to the Wahiba Sands area and Nizwa. We climbed the road up Oman´s highest mountain, Jebel Shams, and crossed to Wadi Bani Awf. Via Rustaq and Nakhl we finally reached Muscat again.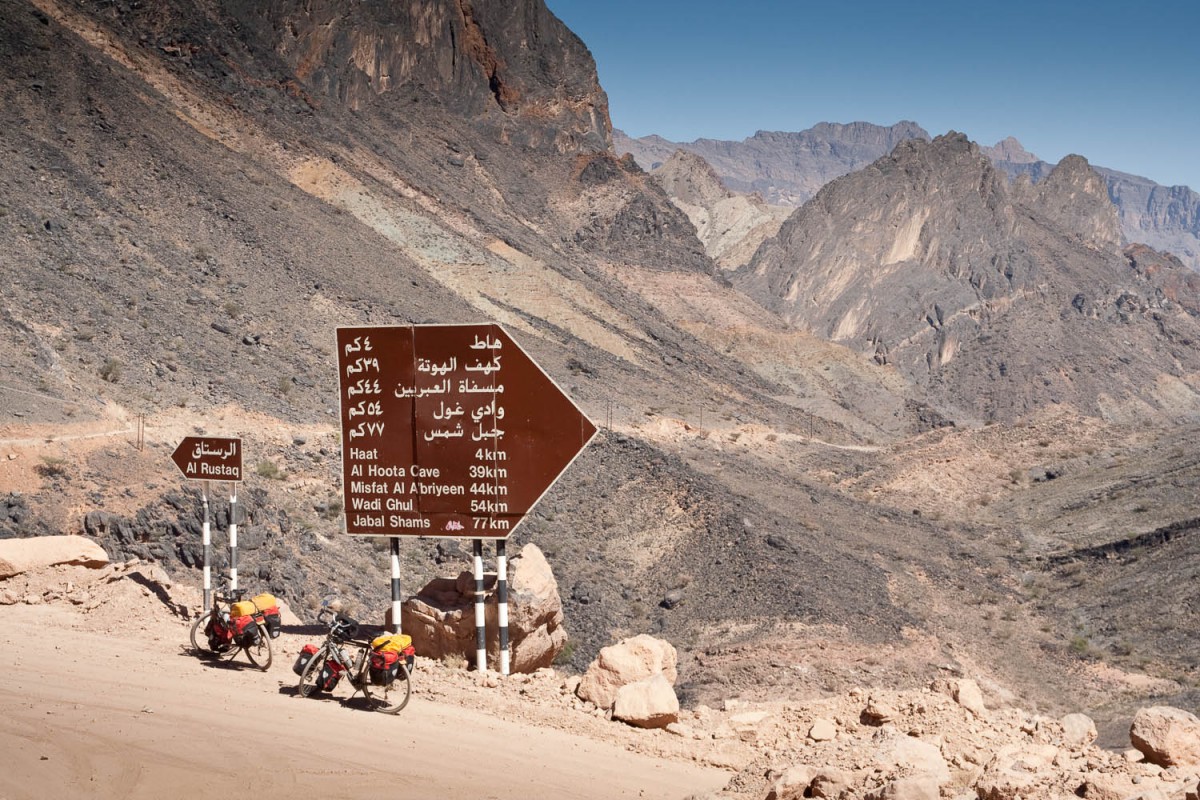 Continue to read about our route, practical information and see  the photos and video.